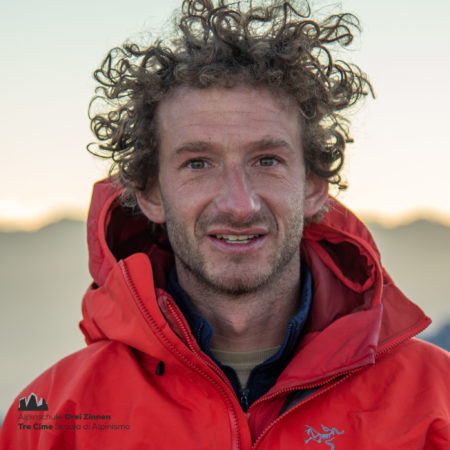 Hannes Pfeifhofer
Mountain Guide & Sports Climbing Instructor
Mobil 0039 348 1272 607
Hannes' family is deeply roted in mountain guiding, igniting his passion for climbing at an early age. Climbing soon became one of his favourite pursuits.
Sports climbing in particular was, and still is, a fundamental aspect of this life, and he developed over 500 sports climbing tours in various climbing regions between Oman and Spain. Additionally, he developed around 50 Alpine tours, including notable ascents like "Ohne Rauch stirbst du auch – 8a" on the Cima Grande north face, and "Freakonomics – 7a+" on the Eiger north face. Proficient in ice and snow, Hannes serves as a sports climbing instructor and as a trainer for the mountain rescue service.
In 2012, Hannes transformed his cherished hobby into his profession, and he now exclusively works as a dedicated mountain guide.