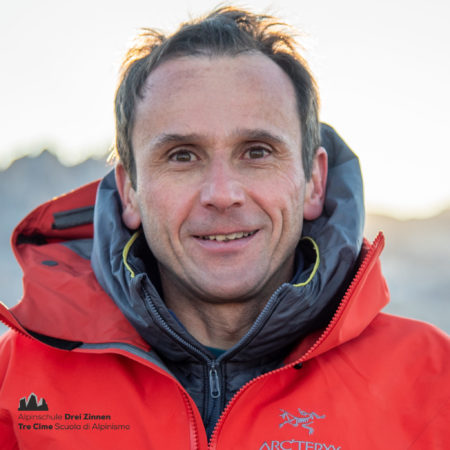 Helmut Rauchegger
Mountain Guide & Sports Climbing Instructor
Mobile 0039 348 3547 893
helmut@alpinschule-dreizinnen.com
Helmut, born in 1972, finds immense joy in exploring the diverse opportunities that the Sesto Dolomites present. Among his favorite pursuits, ice climbing stands out as one of his specialties, and he has garnered considerable expertise in this discipline. His passion for ice climbing is further exemplified by his extensive involvement as a route builder for ice climbing competitions.
He also serves as a sports climbing trainer, dedicating his time to nurturing the skills of young climbers associated with the Alpine Club Alpenverein Dreizinnen. His active engagement extends to route setting within the climbing hall of Sesto, contributing to the development of climbing facilities.
In addition to his work as a mountain guide, he is also a mountain rescue instructor.