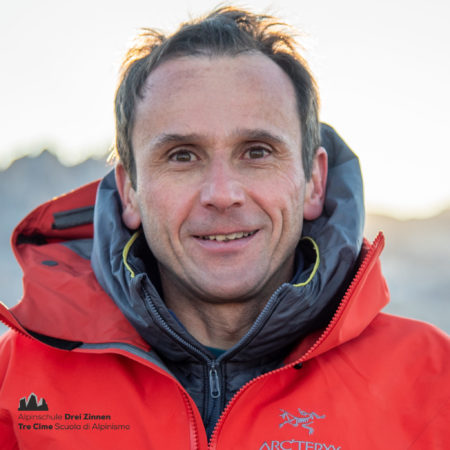 Helmut Rauchegger
Mountain Guide & Sports Climbing Instructor
Mobile 0039 348 3547 893
helmut@alpinschule-dreizinnen.com
Helmut, born in 1972, loves the various possibilities that the Sesto Dolomites have to offer. Especially ice climbing is considered one of his parade disciplines. He was active for a long time as a route builder for competitions in ice climbing.
Helmut is also a sports climbing trainer, takes care of the young climbers of the Alpine Club Alpenverein Dreizinnen and is also very active in route setting in the climbing hall of Sesto.
In addition to his work as a mountain guide, he is also a mountain rescue instructor.