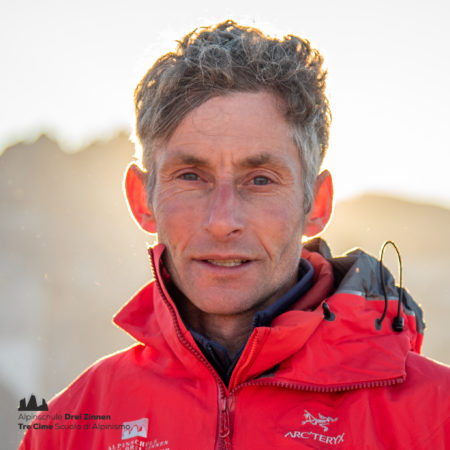 Robert Schmiedhofer
Mountain Guide & Cross Country Ski Instructor
Mobile 0039 335 6819 291
robert.schmiedhofer@rolmail.net
Robert knows no mountain he doesn't like! Every mountain has its own character, every summit its own features, and every route its attraction. He believes that every tour always offers something new, even if you have walked it 100 times before.
He particularly loves going out on his touring skis in winter, leaving his traces in the virgin snow. Thanks to his fast legs, he successfully competed in several ski tour races.
Robert grew up on Lienerhof, a farm in Sesto which he now runs himself. He also lets out the apartments that are part of the farm.  He has been exploring the mountains since he was eight years old, and he started Alpine climbing at the age of 13. Since then, he's spent his summers and winters in the mountains. In the early days he focused on the peaks of the Sesto Dolomites, later he added many other climbs, particularly in the Western Alps.
In the winter he works as a cross country ski instructor for the Ski School Sesto.