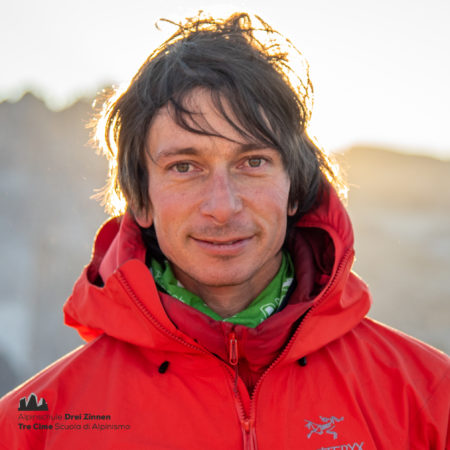 Felix Tschurtschenthaler
Mountain Guide
Mobile: 0039/347/9474476
Felix, our team's artist, was born in 1980 in Sesto, where he spent his his childhood. After attending the Carving School in Valle Aurina and Technical School for Wood Sculpting in Val Gardena, Felix moved to Munich to further refine his artistic skills.
Following the completion of his studies at the Master School for Wood Sculptors in Munich, Felix's artistic journey continued under the mentorship of Professor Metzel at the Academy of Fine Arts. In 2012, he graduated as an academic artist. Felix's artistic endeavors consistently integrate elements of Alpine culture—a reflection of his enduring connection to the mountains, which never left him while he lived in the city. Ultimately, it was the mountains that led him back to Sesto in 2012.
Even during his school days and university years, Felix dedicated every free moment to the mountains. For him, mountain climbing represents a fundamental experience, offering an escape from the routines of civilized life and a chance to gain a unique perspective from the summit. To Felix, mountaineering is an archaic experience that profoundly shapes each individual, regardless of the difficulty of the climb; what truly matters is the profound experience itself.