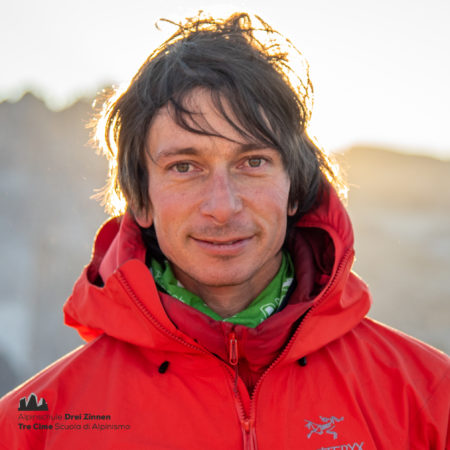 Felix Tschurtschenthaler
Mountain Guide
Mobile: 0039/347/9474476
Felix is the artist in our team. He was born in 1980 in Sesto where he also spent his childhood. After completing Carving School in Valle Aurina and technical School for Wood Sculpting in Val Gardena, Felix moved to Munich to further develop his artistic skills.
Following his graduation from the Master School for Wood Sculptors in Munich, he was accepted by Professor Metzel at the Academy of Fine Arts and graduated in 2012 as an academic artist. Felix' artistic work always includes aspects of Alpine culture – his yearning for the mountains never left him while he lived in the city. Eventually, it was the mountains that moved him to return to Sesto in 2012.
Felix had already spent every free minute in the mountains while he was still at school and during his time at university. For him, mountain climbing was and remains an elementar experience, that allows people to escape from everyday life in civilization and suddenly experience this "overview" up there. For Felix, mountaineering is a kind of archaic experience that shapes each person individually. Whether on easy or difficult tours, what truly matters is the experience.